In-Home Private Dog Training Classes
Private Dog Training Maine
If you have an adolescent, puppy, or non-problematic dog that you are looking to jump start on the right foot, we're here to help!
Addressing underlying ability to relax and regulate arousal. This is like a muscle in the brain to work on "impulse control" and ability to react calmly in new scenarios.
Communication: Differential reinforcement. For the behaviors we don't want to see, where are we reinforcing them and causing them to increase?
How can we teach our pup a new behavior to "ask us" for what they want?
Obedience cues: Most folks feel obedience cues come first. But, if we can't calm ourselves down or communicate properly, we're never going to get through to our pups! We typically cover these "last" as we need to make sure our pup's biological needs are met before they are able to calm down and listen to us. Before relax protocol, it's sort of like trying to teach a toddler too much sugar to do math homework quietly. It just doesn't add up.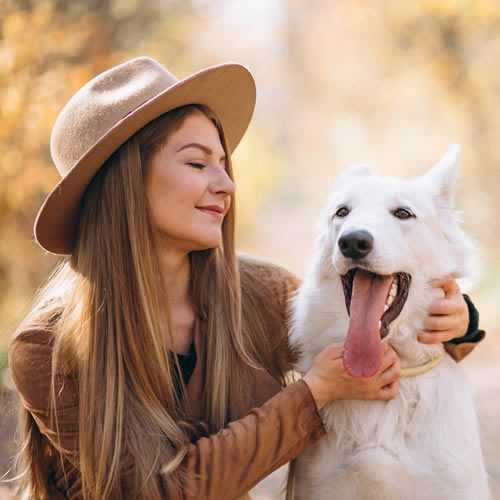 We generally start with a roughly 2 hour in-home behavior consultation. This consultation is generally $250, which we can apply to the cost of any of these plans as you go, if you should decide on one after the consultation. We offer an in home training plans, listed below:
In-House Private Dog Training Plans
1 x 2-hr In-Home Behavior Consultation
1 x 2-hr In-Home Behavior Consultation
In-Home Behavior Consultation
Teaches you learning theory, how your adorable pup learns, and how to teach calm behaviors.
For Example: Sit, Stay, Down, Come, etc.
Follow up Sessions
(3 days per week for 3 weeks) – 9 Sessions x 1 hour minimum
Training with a dog trainer. There's no need for the pet owner to be present. We will record the highlights of each session, and they will be uploaded to the facebook group "Canine Academy LLC – Community"
These sessions are to work on the practical skills that the pet owner works on with the dog trainer during the week. Skills covered include: Relaxation Skills, Basic obedience cues/Where to apply them, and Leash Skills.

Weekly Behavior Reports
Key Skills to work on in between sessions
Off Leash Course
(2 hours per day for 2 weeks)
 Following the first three weeks, we add an "Off Leash Course". We will pick up your puppy every day for 2 weeks, and teach recall using a long lead, after we've learned the skills above. Pups in this program develop excellent recall for trail walking, and a lifetime of off leash hiking. We do not use force, fear or coercion. Included in this course is a biothane long leadline, and a Fi GPS collar (which tracks location) ($150 value, collar).
Note:
For behavior consultation, select the option depending on what fits your schedule. Here are some training handouts on what we offer, and how we teach.
In the meantime, please feel free to create an account. Nothing will be charged, but the account creation requires a card on file with our software.