Brilliant DOG TRAINERS & Dogs
Our Promise
When I opened the Canine Academy of Berwick, I envisioned a place free of the typical problems of standard dog daycare.  Dog daycare is a place of fun, and shouldn't be a place where your dog predicts stress. Often, I hear of pets hurting others during daycare, stress causing behavioral concerns, and preventable medical problems in abundance.
Dog dayschool should feel like home. By offering small groups, professional service from accredited dog trainers, and a commitment to transparency, this is a place of community and comfort to all the pets in our care. We service the "best of the best" pet parents too, and we feel you'll find community and new friends here with campfire nights, social events, and weekend dog sport classes and programs.

We offer video monitoring via our NEST WIFI cameras in all of our common dog areas, from grooming to play groups. Transparency is our promise to you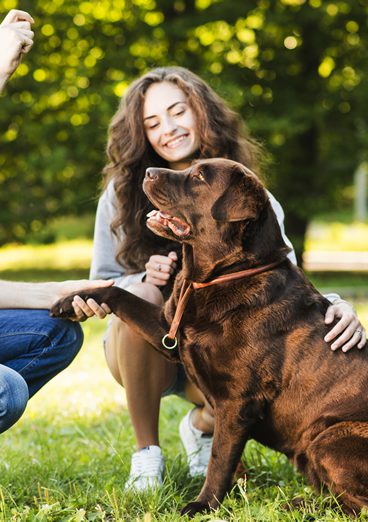 Our Commitment
We are committed to superior care of your Dog.
We do have some strict policies for both our regular memberships with your dog with our minimum weekly requirement and our staff; however, this is for the safety of all involved. We don't believe fights between dogs, or serious and continuous medical concerns should be regular in our facility.  If we have a problem, from a chemistry issue between dogs, or a medical issue in our facility, we promise to communicate, be transparent, and fix the problem.
The cost of our yearly program is a reflection of the quality. Your one-year training program and commitment will come with "extra perks" such as regular baths, discounts on our training and grooming services, and regular report card updates.
Our Assistance
Personalized Care for your Dog
Video Footages of Training Sessions
High Quality Resources
Healthy Diet for your Dog
Personalized Care for your Dog
We are trained to the highest standard in canine behavior, offering personalized care, LIMA-based training methods*, desensitization sessions, force free basic grooming, and a clean, high quality facility. We will be regularly introducing new stimuli to puppies enrolled in our "Puppy Preschool" program to desensitize them to common items dogs are fearful of- like vacuum cleaners, people with hats/beards, other animals, different floor surfaces, crate training sessions, obstacles to explore, new people and objects, and more. You will regularly see a list of planned activities for the week (including field trips with your consent!) sent to your email in our monthly newsletter. You will also receive photo and video updates of our work on impulse control/self-control, manners, dog sport basics, gate control, and enriching activities when your dog needs additional mental stimulation.
Healthy Diet for your Dog
Your dog will eat well while they are here, which is why we recommend a 25%-35% reduction in meals on day school days to account for calories fed training.
Is your dog in need of enrichment or toys during the day? We've got them covered!
We offer lickee mats, snuffles mats, or Kong toys filled with the highest quality food in a private area for pups who need decompression or mental stimulation during the day, such as farm fresh squash, sweet potato, and nut butters.
Supervised rest indoors with our staff on a couch is what you'll find here- Kennel space is reserved only for crate-training puppies during training sessions.
Video Footages Of Training Sessions
We offer plenty of video footage and WIFI camera access, so don't take it from us–
We'll show you the reasons for our celebrations during training sessions, and any questions or concerns about your pets that we have.
High Quality Resources
We take allergies seriously, too, and offer the highest quality food available. We grocery shop weekly for fresh meats, nut butters, and high quality pet store items available to your dog as high value treats. For dry dog food treats, we use the best materials available, such as potato, carrot, egg, real meat, and almond butter. Often, dried liver treats or dehydrated chicken.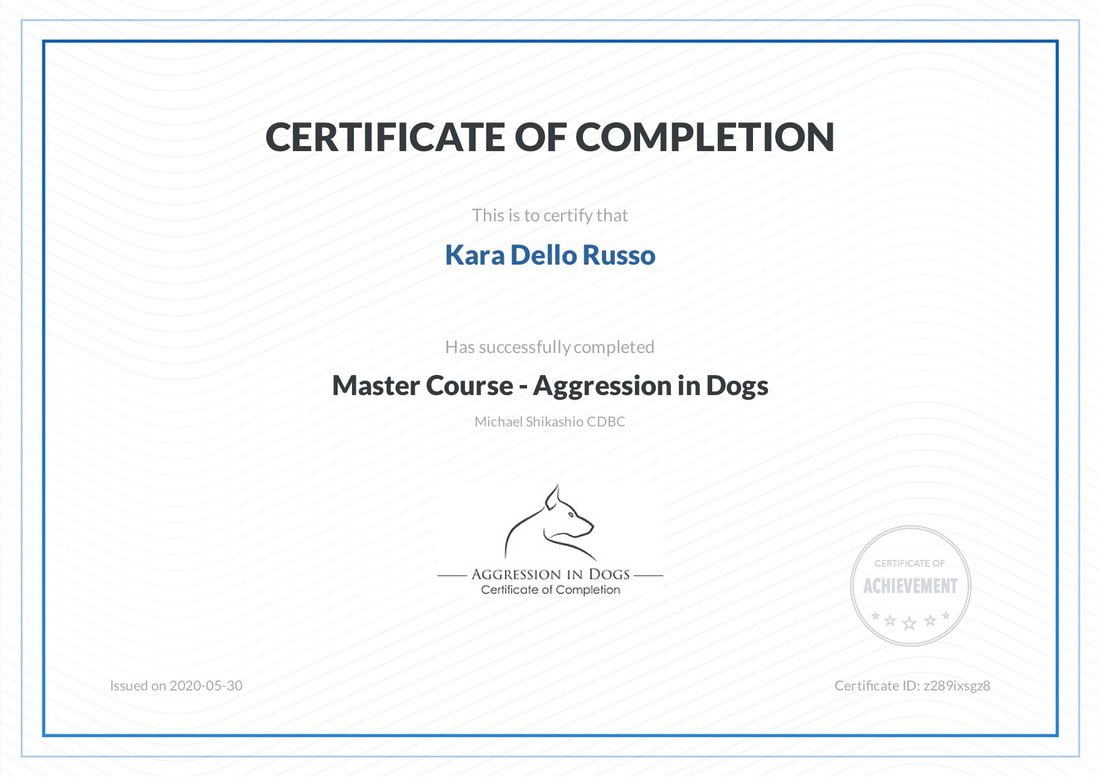 Aggressive Dog Certification
– Course by Mike Shikashi